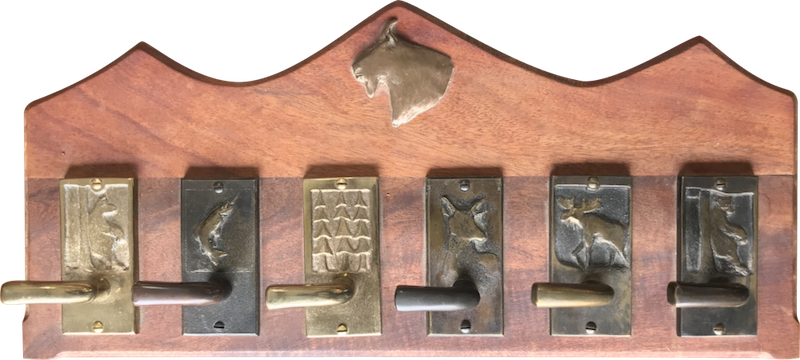 The Finest Hardware Available.
We are the only hardwood screen door manufacturer in the USA to offer our own
custom designed hardware
. Each lockset is made from high quality art bronze. They are casted in small batches from our own, priority molds by a small shop in Washington, just for you.
All of our designs are created in-house with a painstaking attention to detail. We machine and patina each piece by hand to give it just the right touch of character. We offer these one-of-a-kind pieces to you at a competitive price to other screen door lockets. However, what you won't get with those other brands is a truly custom-built hardware set that you can't buy anywhere else. They are the perfect complement to any door you choose. We hope you enjoy them.