At Montana Screen Doors, we want to make the process of buying a high-quality wood screen door as simple as possible. When it comes to the screen door hardware, our mission is the same. In order to deliver customers the best hardware options, we have curated three screen door hardware kits that include everything you need to operate your custom screen door.
First, is our Staff's Pick Hardware Bundle. This kit includes x3 Standard Brass 3x3 Hinges, a Big City Lockset, and a Quietouch Heavy Duty Closer. The lockset ensures your door latches shut, and the adjustable closer allows you to decide how quickly or slowly you would like your door to close. As the name implies, this closer brings your wooden screen door back to a gentle close each time.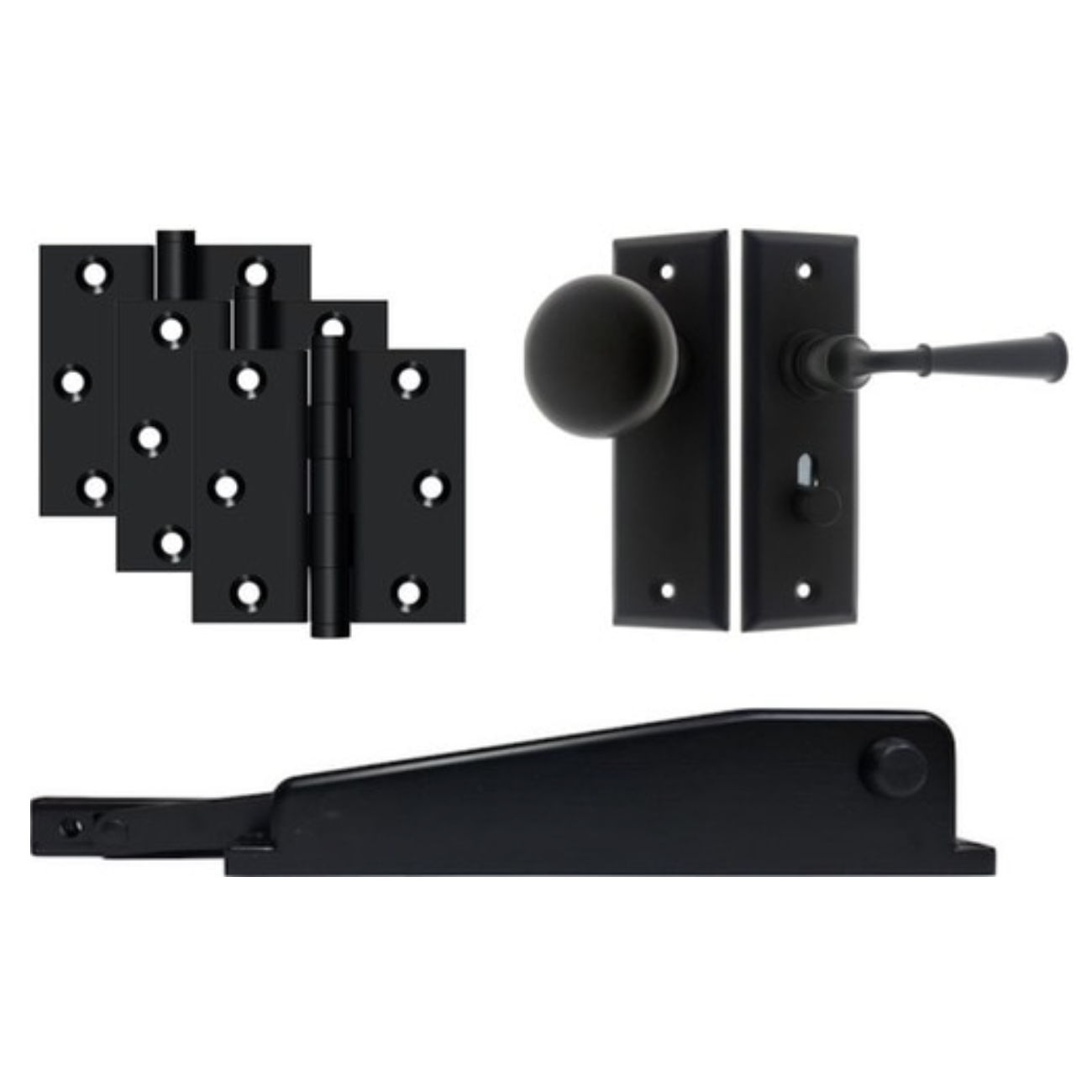 Secondly, we have our Spring Hinge Hardware Bundle. The lockset is the same as the Staff's Pick, but instead of mortise hinges and a closer, this bundle includes x3 adjustable spring hinges. These are very high-quality hinges that allow you to adjust the tension on the spring, enabling you to decide the speed at which the door closes.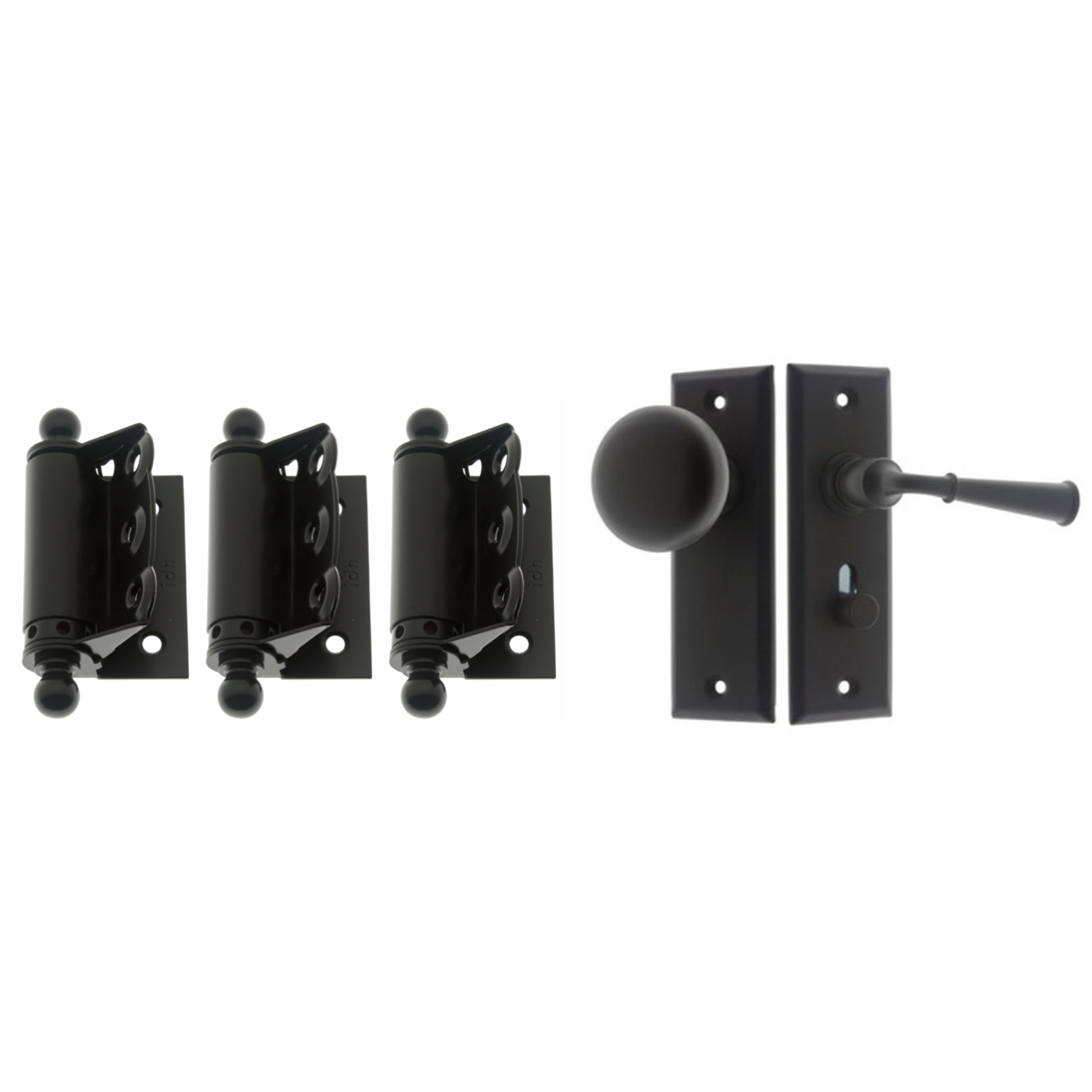 Lastly, for folks that love the old-fashioned screen door slam, we offer the Cabin Style Hardware Bundle. This kit includes x2 6" Brass Pulls, and x3 Standard Brass Spring Hinges. These hinges have a fair amount of tension on them (non-adjustable), so this will close the door abruptly, just like that screen door you had as a kid!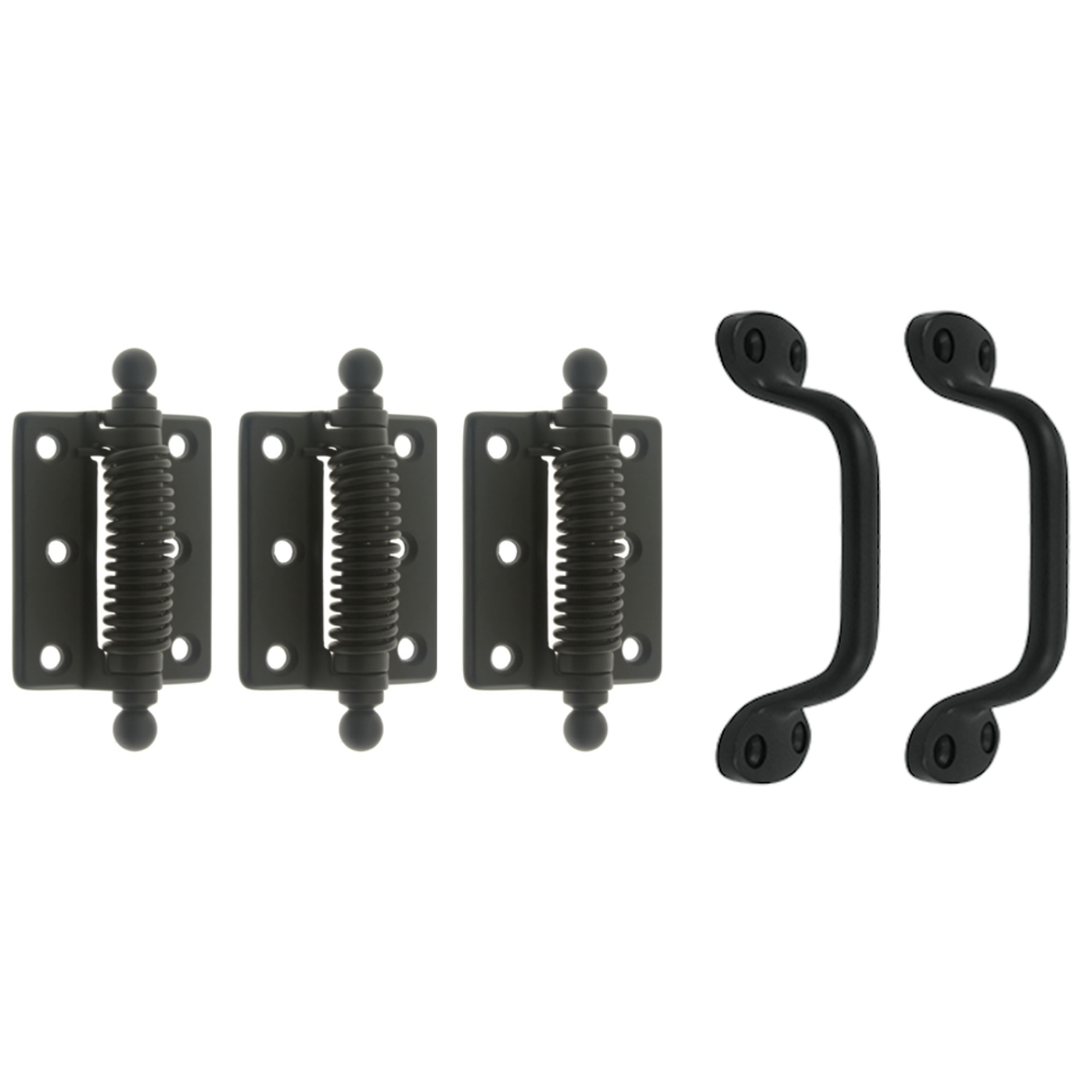 All kits are available in your choice of Oil-Rubbed Bronze, Black, and Satin Nickel. As always, if you have any questions about these products, please call us at 800-404-8279, or email us at

sales@screendoors.com

, and our friendly staff would be happy to help!