Limited Time Offer: Any Door Ships for Just $99!
A Savings of Over $100!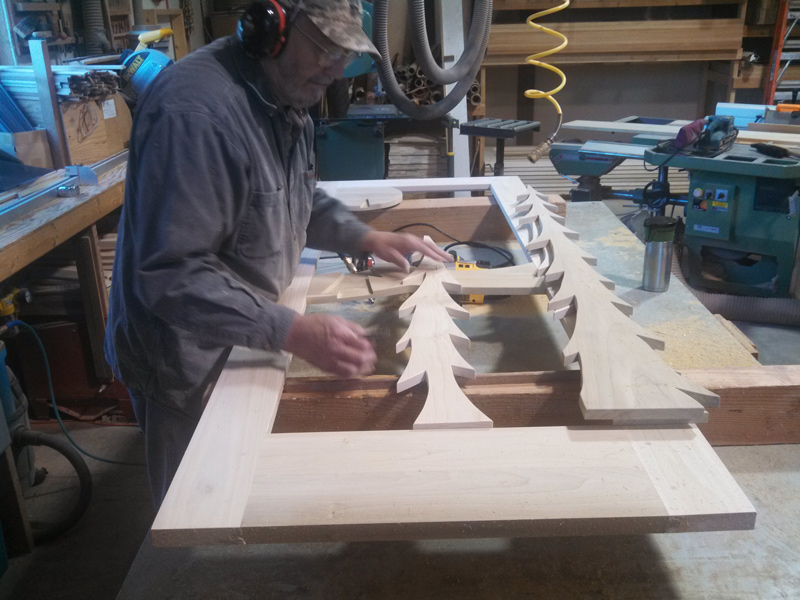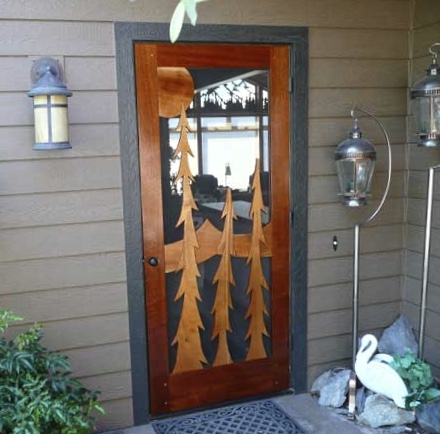 How we Define Custom Screen Doors
cus•tom
adjective
1. First and foremost, every screen door we have ever made, and will make in the future, is a custom made screen door. Every single piece of wood we use is graced with unique wood grains and our time-honored techniques ensure every step of the door making process is completely handcrafted. Our workshop does not stamp out doors that are made of fake wood, instead, we hand-select every piece of wood that comes into our shop to provide you an absolutely one of a kind, custom wood screen door.
On our Wood Screen Doors page, you can learn more about each of our sustainably sourced wood species.
Custom Sizes
With nearly 20 years of door-making experience, we have compiled the most common door sizes ordered by our customers, and have made these sizes easily accessible on our dropdown list on each door product page. For example, if your door is 34" wide by 81" tall, perfect, you are now just a few clicks away from ordering your door. However, what if you do not see your door size on our dropdown list? Do not fret, for your door's dimensions do not have to be the exact same as what is listed. Let me explain. Let's say your desired dimensions are 31" wide by 83" tall, then you will select 32" wide by 84" tall. Reason being, our doors are strategically made with a margin of error to accommodate unique door frame dimensions. Please refer to the chart below:

As you can see from the chart, if you are ordering a Premium Series screen door that is 31" x 83", you would select 32" x 84" because up to 2" can be cut off the sides, and a combined 1.375" can be cut off the height without harming the structural integrity of the door.
If any of the dimensions on the dropdown still do not accommodate your needed dimensions, then please type your desired height and width in the Special Instructions text box on the product page (see below). We can make any door up to 44" wide and 96" tall. For more details please review our FAQs page, or give us a call so we can provide you a quote.

We encourage all customers to check out our Custom Collection wood screen doors. This unique collection embodies doors that are commonly ordered in custom sizes, and are just plain cool.
If at any time you have a question during the ordering process, please give us a call at 800-404-8279 to speak with one of our door experts!
Custom Designs
Not only can we create the perfect size screen door for you, but we can create a special design you have in mind! Seeing our customer designs come to life is a beautiful thing, and that is exactly what happened when a customer submitted the design for our Unique Forest door that is now a fan-favorite in the Nature Series! You too can create the next big thing here at screendoors.com! Simply email us a design at sales@screendoors.com and call us to receive a quote!