And just like that, another year is in the books! It feels like just yesterday it was a classic Montana summertime day. The sun in the sky until 10:00 PM, the air was starting to cool, and an epic day of adventure was coming to a close. Fast forward to December 30th, and the high on the forecast is 16 degrees, and neighbors are brushing heaps of snow off their cars to head up to Big Mountain for a fun-filled day of skiing.
It's hard to fathom that 2021 has already come and gone so quickly, but we wanted to take a moment to reflect on the last twelve months. 2021 was a record-breaking year for real estate and construction, as folks around the country found new states to call home, or renovated their current home to accommodate the new-normal of spending more time indoors. Whatever your situation may be, our team wants to give you all a huge THANK YOU for making your wooden screen door a Montana Screen Door.
As customers from Hawaii to Maine finished and installed their new custom screen doors, we received gorgeous photos of the finished products! As you know, when we ship your door, we are only seeing the raw wood. With that said, it is amazing to see these doors come to life when they are painted or stained! While every customer photo we see is unique and lovely, we wanted to share a few of our staff favorites from 2021.
Thank you again to everyone who made this year special, and here's to a happy and healthy 2022!

Barbara Corcoran and her Trout screen door!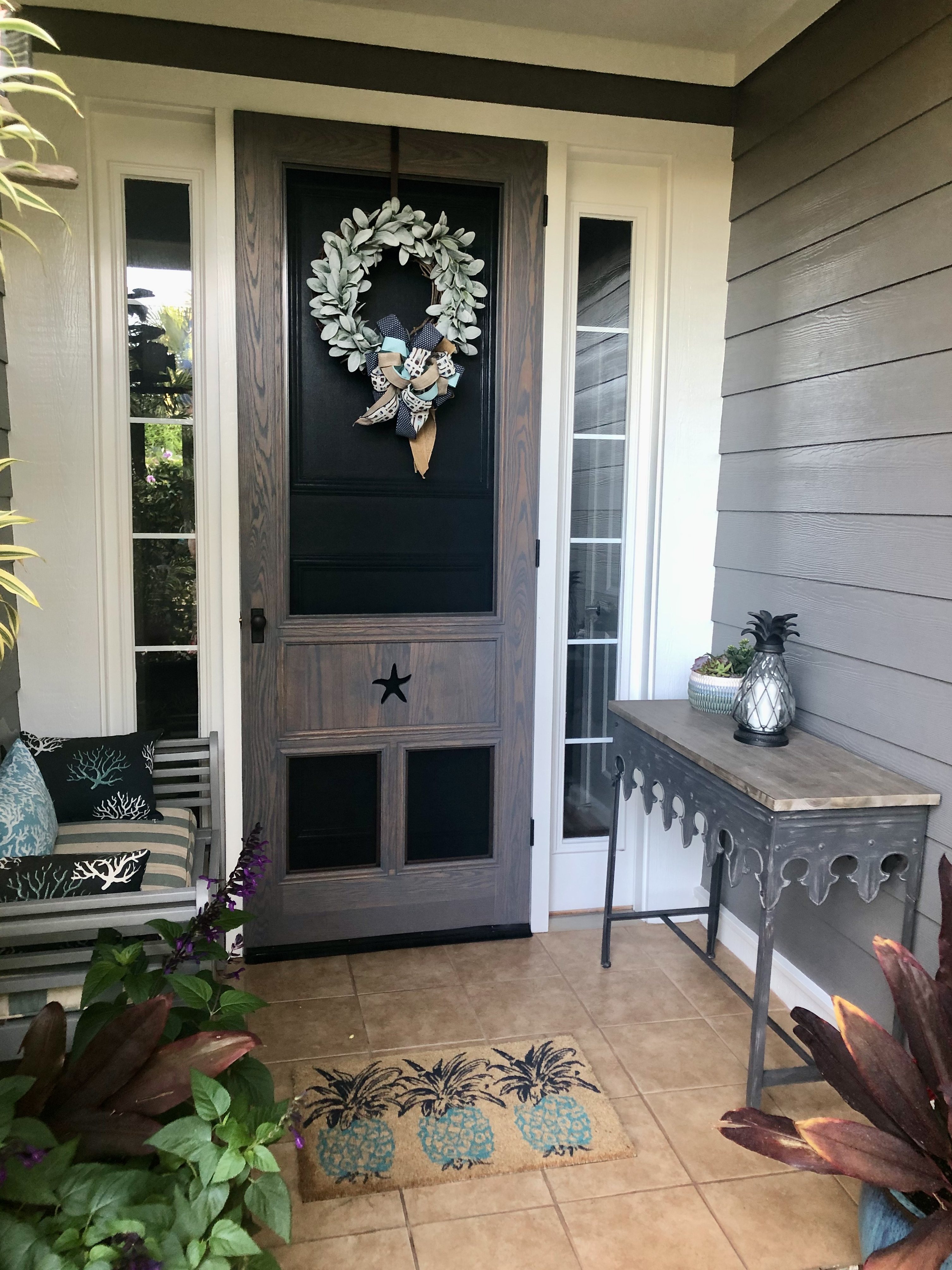 This Hawaiian homeowner used a gorgeous stain on her Oak Starfish door.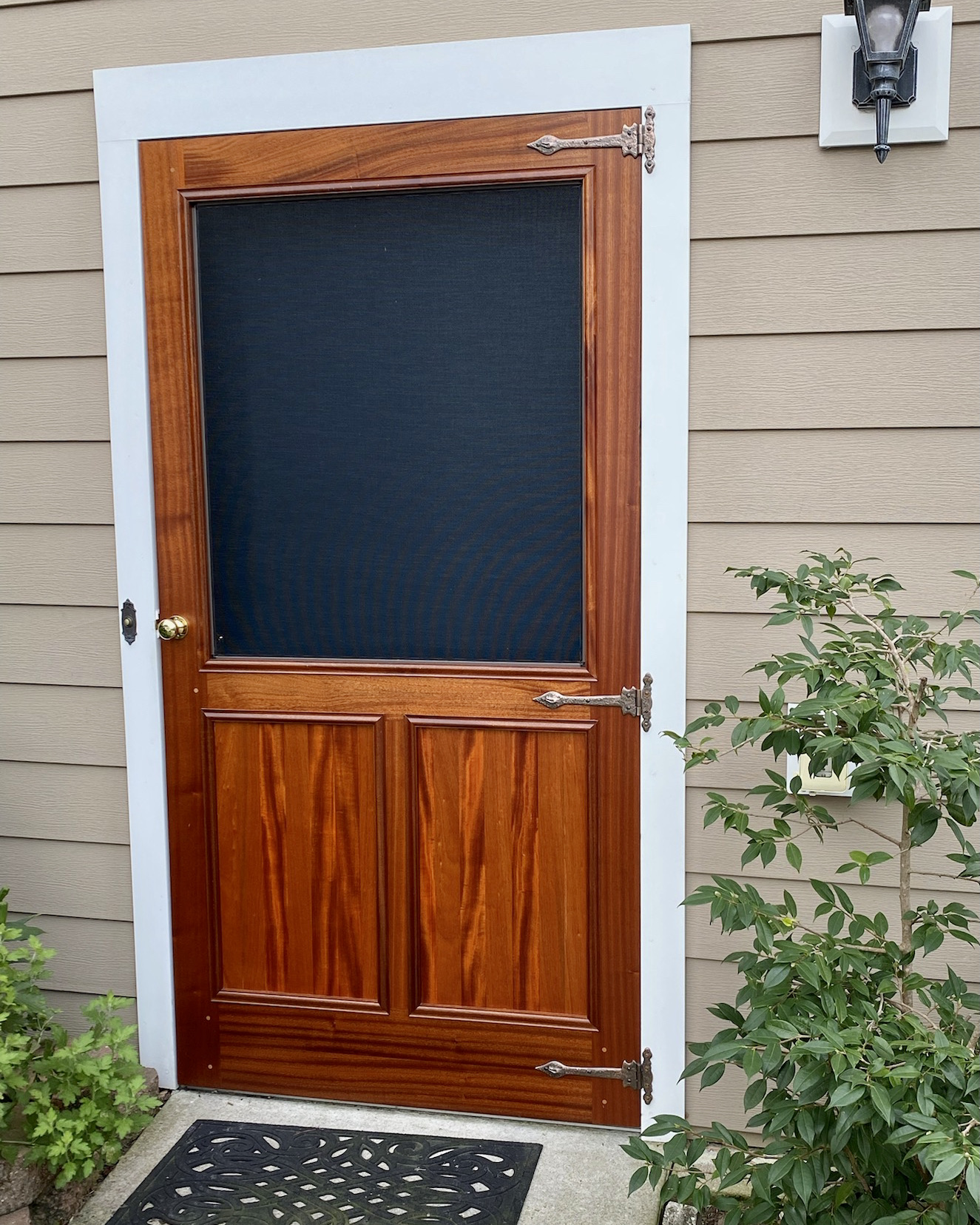 A glossy finish was an excellent choice for this Mahogany Double Panel screen door.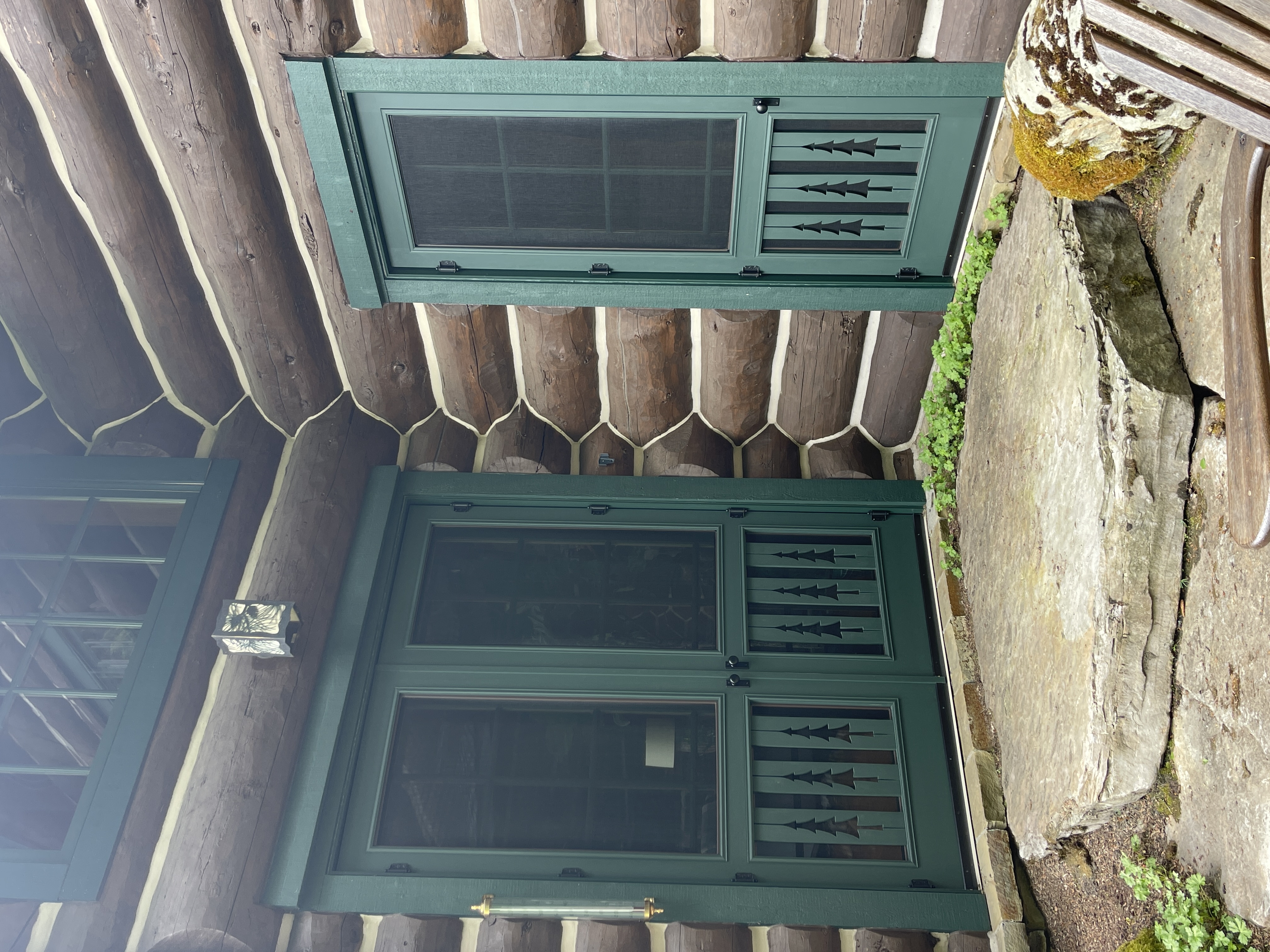 x3 Three Trees doors is better than one!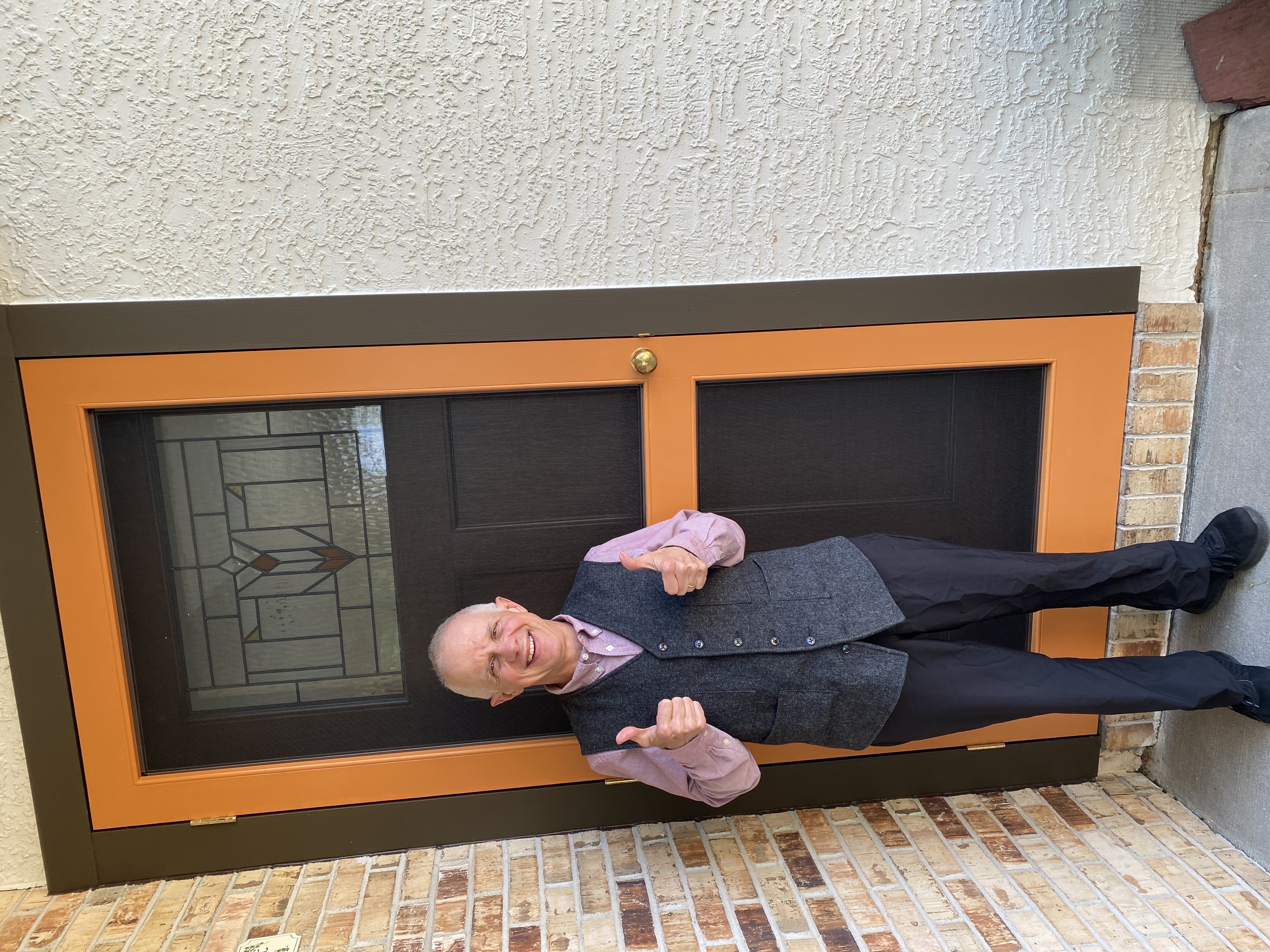 A smiling customer... we can't ask for much more than that!