Posted by Wade Mobley on Aug 8th 2018
Witnessing a master at his craft is truly a remarkable site, and watching our skilled craftsman create a Unique Forest screen door is no exception. This product is a custom screen door that was sketched out by a customer with a vision for a whimsical twist on our marquee Three Trees door. We were captivated by this customer's vision, and took on the challenge of creating a door that is equal parts structurally sound and aesthetically pleasing.
The process of making this door is a meticulous task reserved for the hands of our world-class builder. With over 13 hours of labor from start to finish, there are some very fine details featured in this door that are worth pointing out.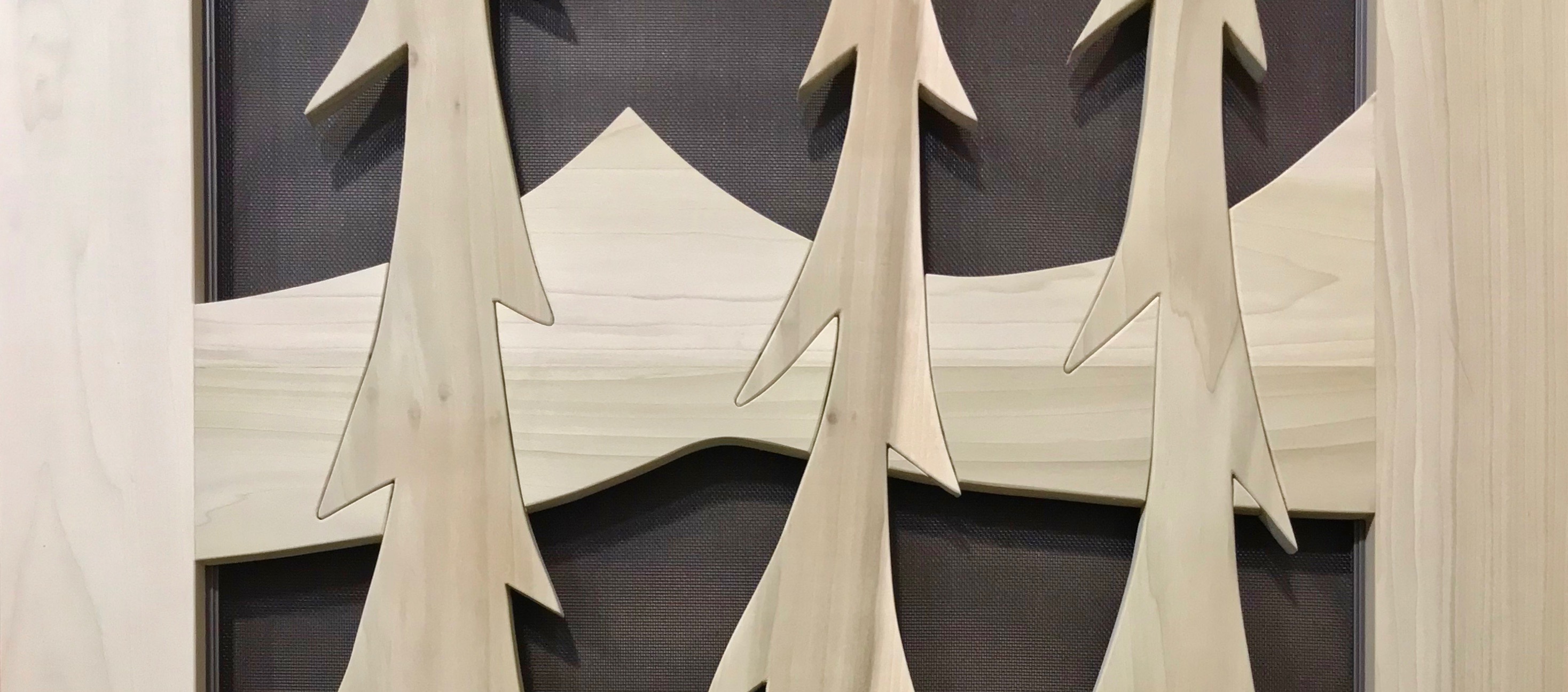 For many screen doors, you need a "center rail" which isa cross brace that spans the width of the door to provide structural support. In our Unique Forest door, the center rail is a clever design that encompasses the beautiful mountains of Montana. If you look even closer, you can see there are slots routed out into the "mountain" for a perfect fit for the trees to fit into.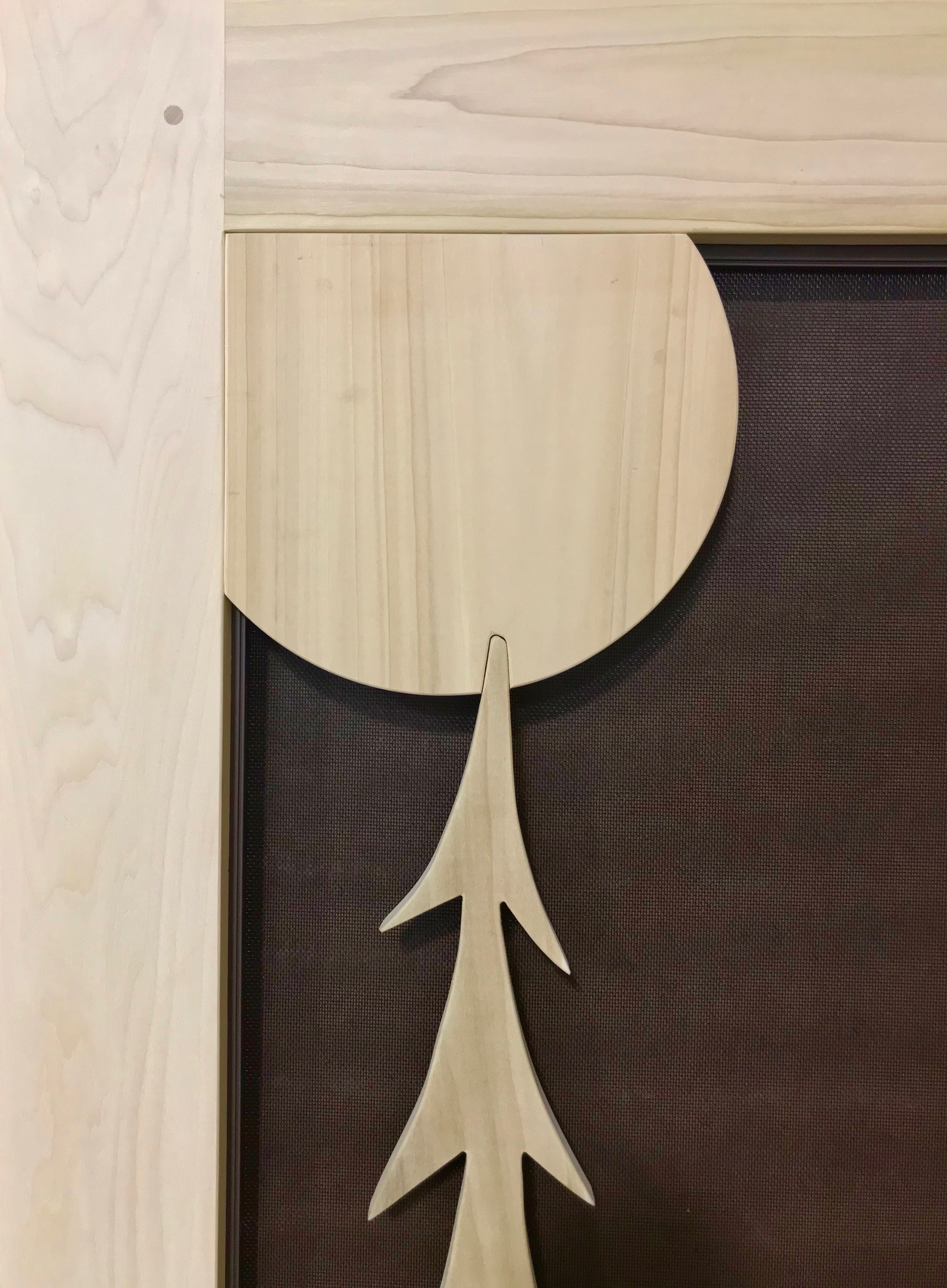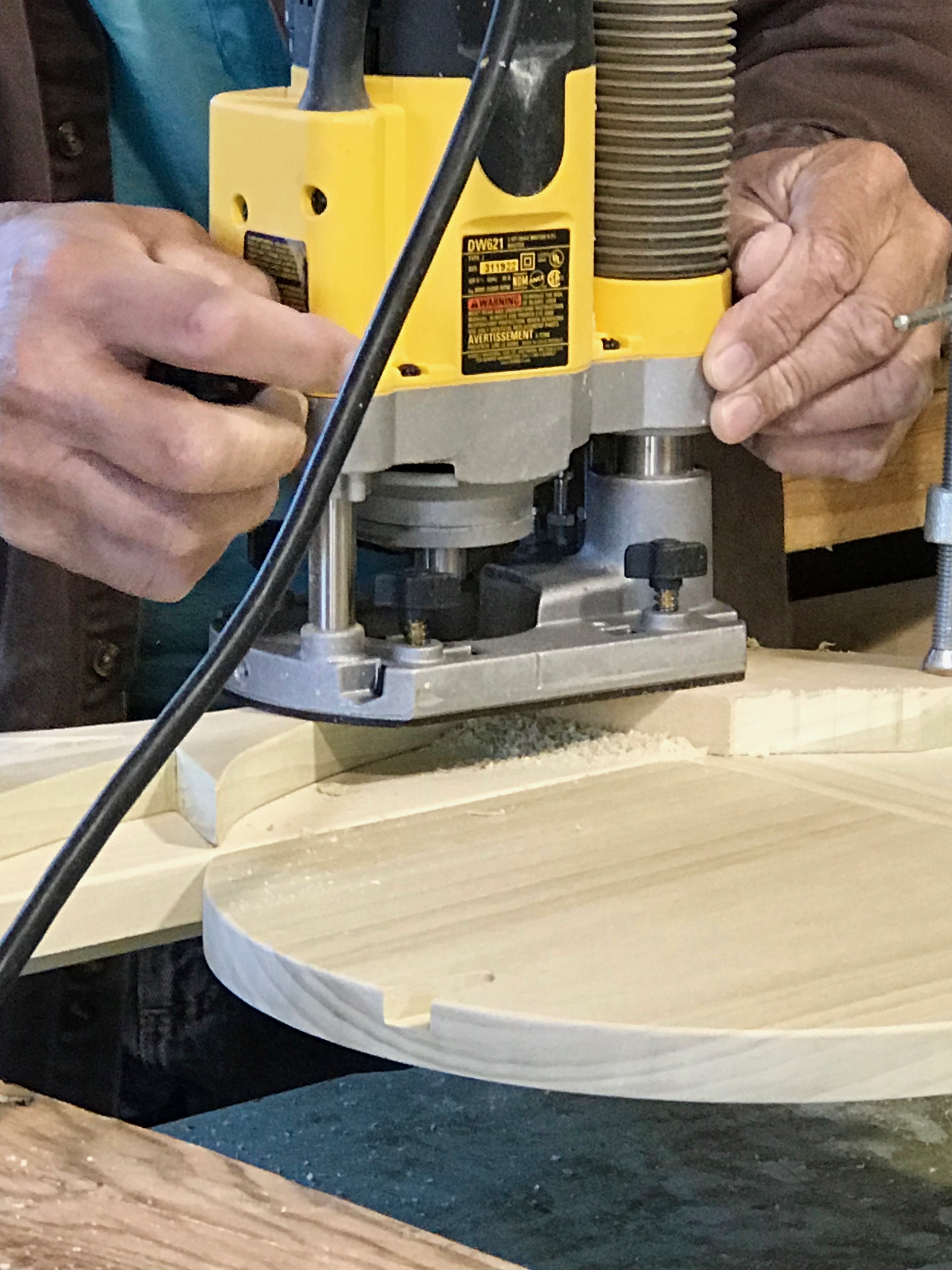 The moon in the top left is another unique feature in this fairytale scene. As I mentioned earlier about the slots routed out for the trees passing through the mountains, a small and perfectly cut notch has to be cut into the moon for the first tree to slide into.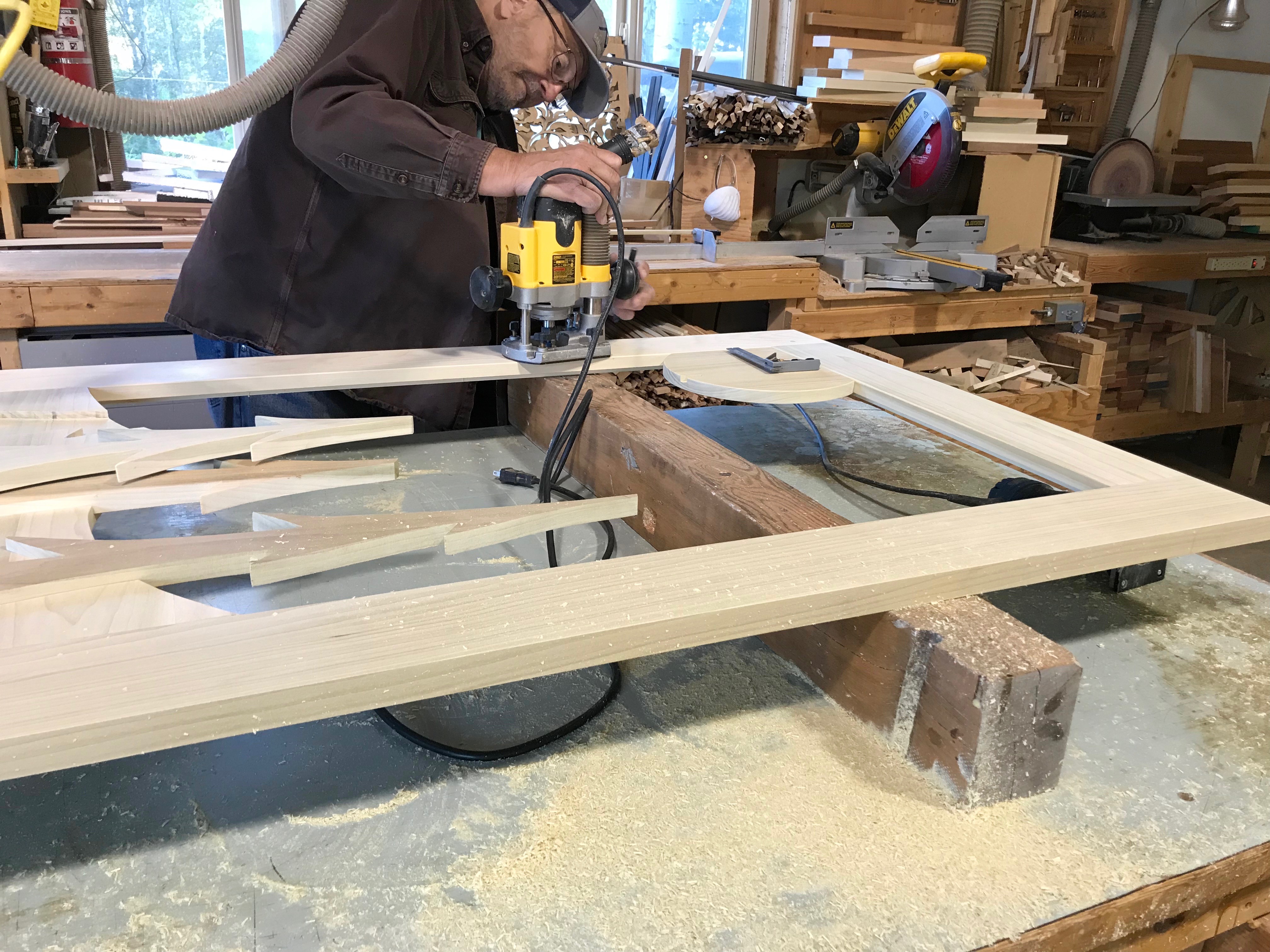 When the trees are fitted into place and the door is sanded, the end result is truly something to behold. Our Unique Forest door is a fan favorite for those looking for an entryway that is more of a piece of art than a screen door.