A custom wood screen door made out of Mahogany is perhaps one of the best ways to enhance the curb appeal of your home. Our Sapele Mahogany is not only gorgeous aesthetically, it has properties that make it the ideal option depending on what part of the country you live in and what type of climate the door will be exposed to. In today's blog, we will dive into why we love Mahogany screen doors.
1.) It is the perfect option for coastal homes
Mahogany has properties that make it very durable against the harsh effects of salt water. There's a reason why mahogany is widely used in boat building, it is the top choice for folks who live by the ocean!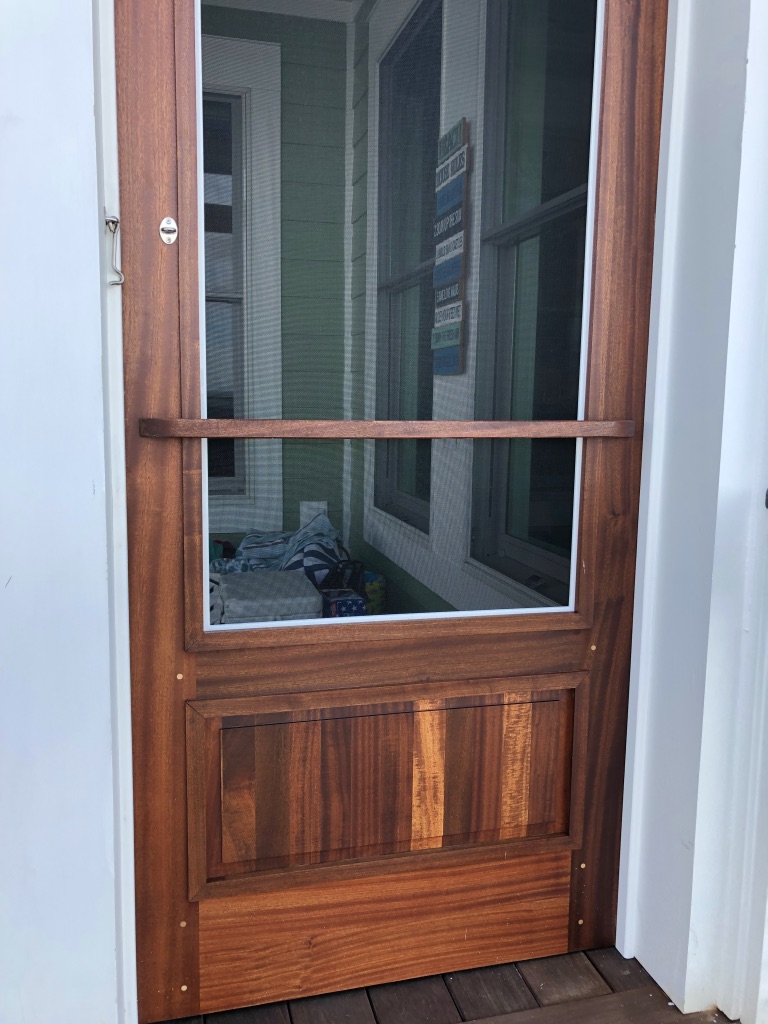 2.) It adds a POP of color to your home
We love the combination of textures on this wall of a customer's home. The concrete wall with the beautifully stained wood screen doors makes for a great contrast!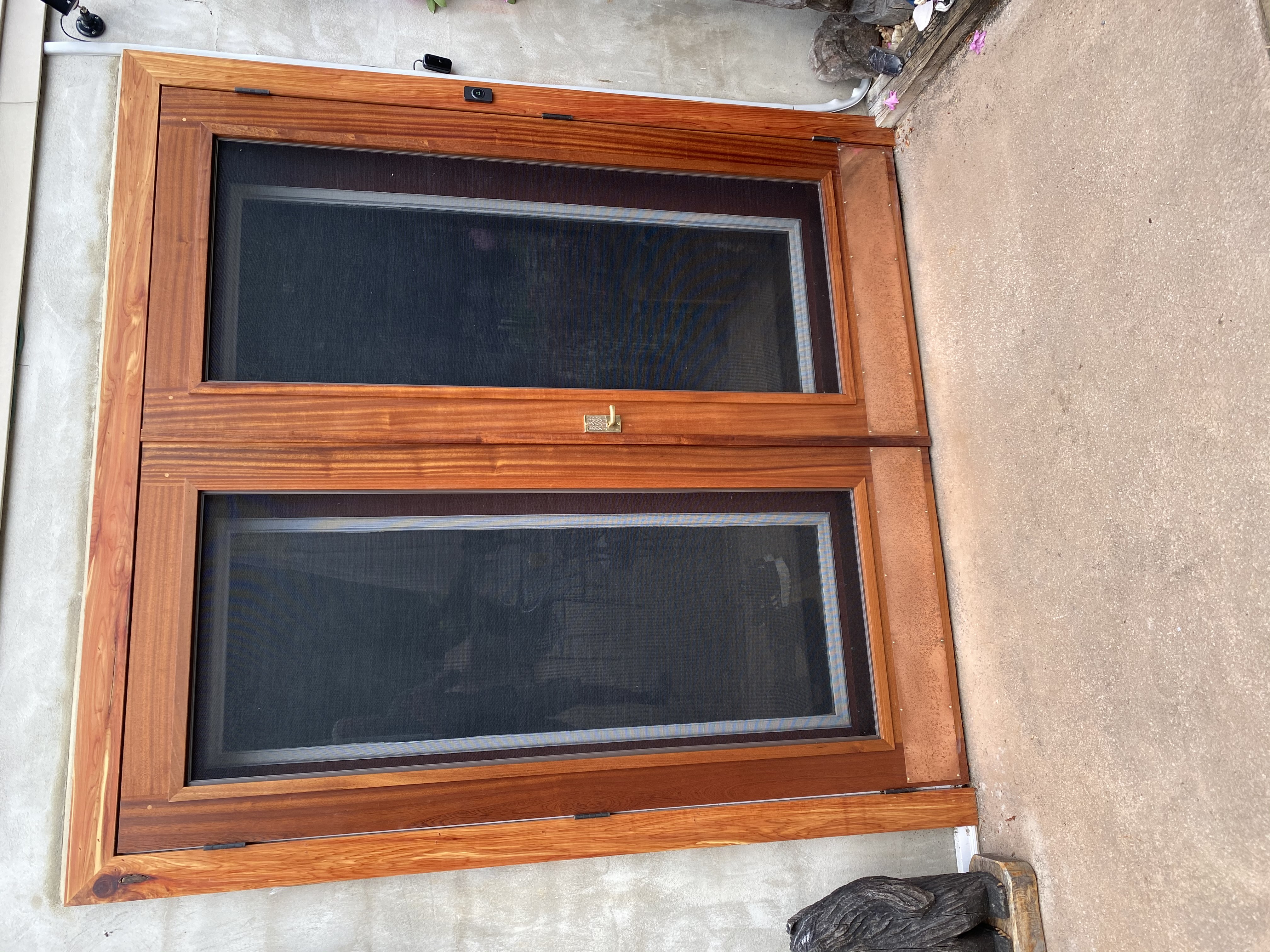 3.) Have a whale of a time
Our Mahogany doors can accommodate an array of custom cutouts. From our Pet Door with the Beagle cutout, to this Nantucket home with a whale, have some fun with it and let us know how you want to customize your screen door.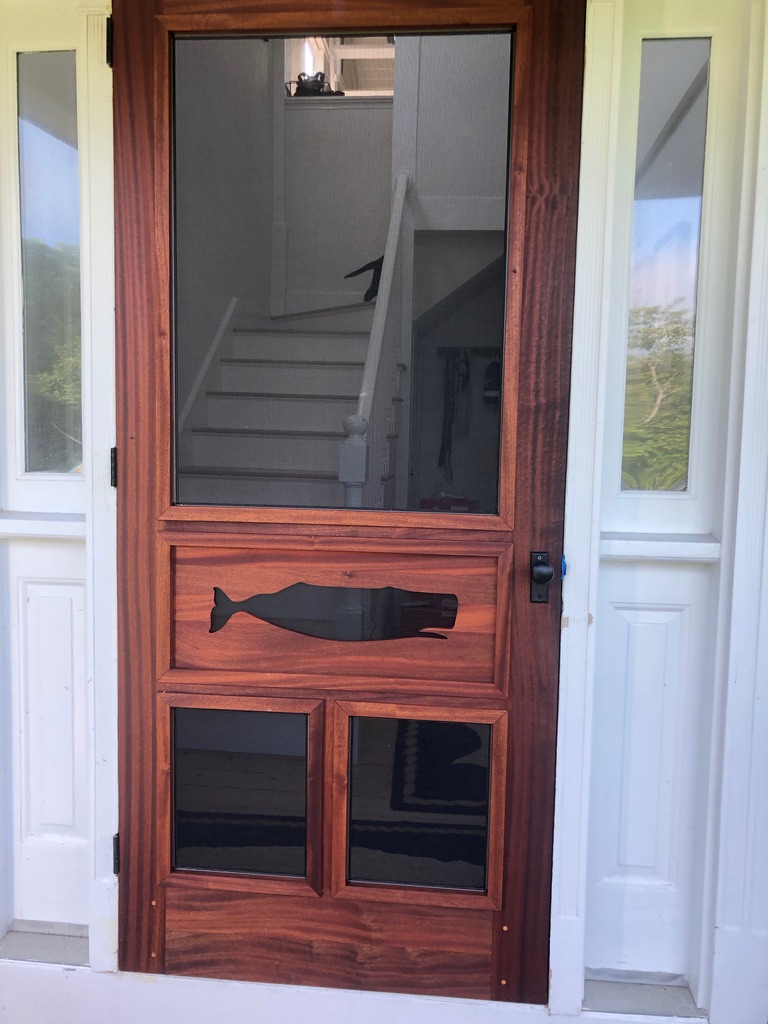 4.) Superior construction and longevity
All of our Mahogany screen doors are made using mortise and tenon joinery, one of the strongest building techniques when constructing a door. An investment in a Mahogany Montana Screen Door will result in a door built to last for years to come.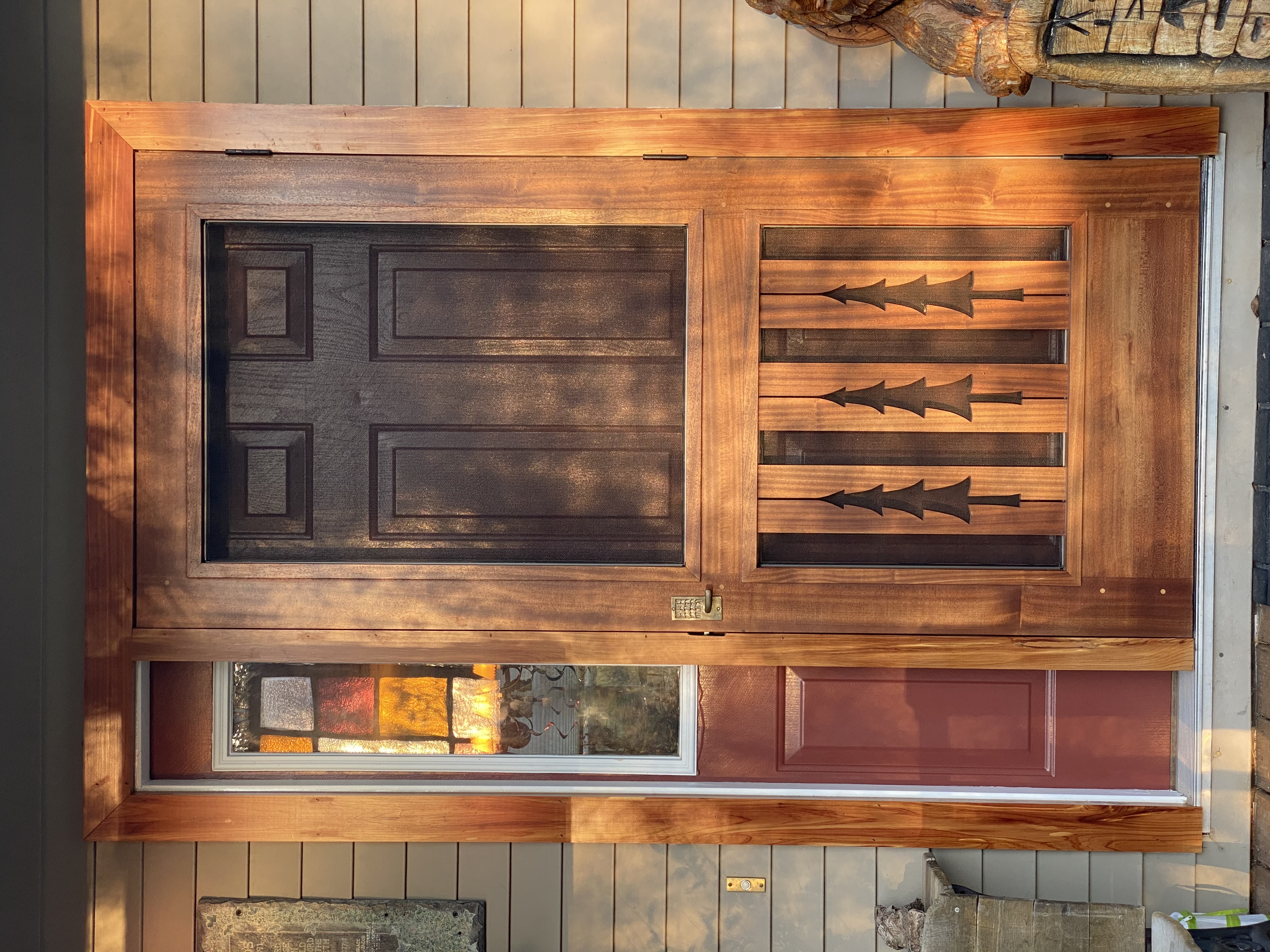 5.) It is the top choice of pets too!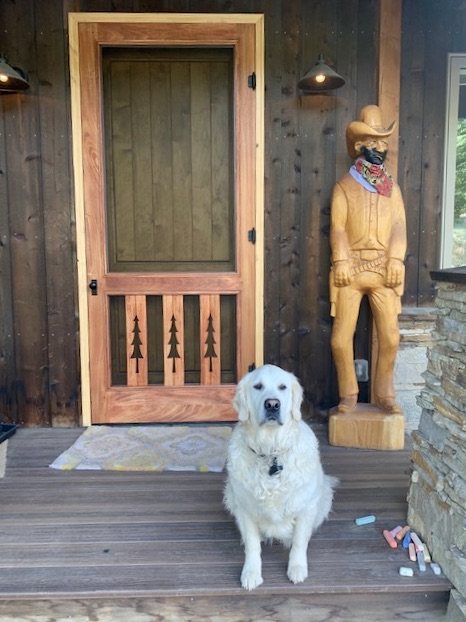 Mahogany is available for most doors in our Premium Series. See our entire collection of Premium doors here.